BASE METAL CHARMS

HOW TO USE THEM?
Base metal charms are inexpensive charms that you can purchased for a few dollars a dozen.
You often see them on costume jewelry and cellphones accessories.
They are also great for decorative uses like embellishing a wrapped parcel or as embellishment on handmade greeting cards.
Here are some of my own collection:

A Pair of Slippers Charms - a casual fashion charm which is great for a bracelet to go with jeans and t-shirt. 


---

A Shoe Charm - a fashion charm for any fashion conscious women or young girls. I love shoes so I collect pictures of shoes from magazines and advertisements and compiled them into a shoes scrap book. So this shoe charm came in very handy as an embellishment for the cover of my little book.
---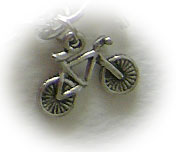 A Bicycle Charm - I like this charm. It looks like a bicycle I have which I use to cycle all over my neighborhood running errands.
---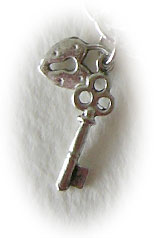 A Set of Lock and Key Charm - Anyone coming of age? Since this is made of base metal, I use this on my gift wrapping for a present to someone who has come of age - in my country, it's someone's 21st birthday.
---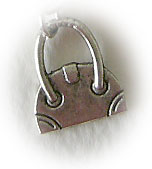 A Handbag Charm - A fashion charm that goes great with shoes, and hats. How about attaching it to the zipper on a handbag?
---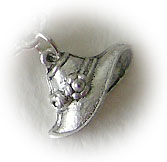 A Hat Charm - Great with the shoe and handbag charms above. Since this has a flat base, you can use it for card making to embellish a handcrafted card for a fashionable young lady.
---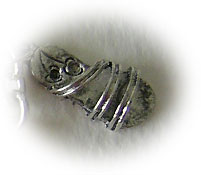 A Beach Sandal Charm - Could goes well with anything to do with the beach; beach ball, sea-shells, etc. Add this to your beach theme charm bracelets.
---

A Dragonfly Charm - A garden theme charm that would be most suitable for anyone who loves gardening.
---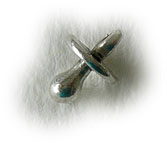 A Baby Pacifier Charm - Use this to tie up a baby gift. Wrap the gift with handmade paper, insert a ribbon into the loop and tie a knot. Then tie the parcel with the ribbon.
Various Uses for these Cheap Charms:
---
Home

›
Charms

›
Base Metal Charms
Jewelry Inspirations
Sign up now! I'll send Jewelry Inspirations straight to your inbox. It's FREE!
May 29, 18 10:43 AM

Privacy Policy of Jewelry Making Instructions. Please read before browsing this jewellery making website.

May 30, 15 03:46 AM

Wear rings that are uniquely you. Instructions provided here for making ring jewelry.

May 30, 15 02:07 AM

Make this pair of sweet pink Swarovski crystal earrings in 30 minutes and wear it for a date or just shopping in the mall.
If any piece of DIY jewelry here on this website has inspired you to make something beautiful for yourself or a friend, please share it with someone today.
Use the social buttons below to share with your friends or fans.